What People are Saying:
Three and a half weeks ago I had terrible pain that started Sunday night. I wondered what it might be - was it a heart attack? As I prayed, God revealed that gallstones were causing the problem. By Wednesday, I had jaundice. I looked in some of my nursing textbooks and read that gallstones can sometimes block the ducts, causing the liver to shut down. I started on the 4-day Kidney-Gallbladder Cleanse and by Friday morning the liver ducts opened again. On the morning of the fourth day, I passed 150 large gallstones and too many small ones to count. Best of all the pain finally subsided. Today I am a little tired but I'm pain free. I am grateful to God that He saved me from emergency surgery.

S. J.; Killeen, Texas
Other Products
Backwoods Home Magazine
Backwoods Home Magazine is a treasury of articles on alternative energy, building, gardening, country living and much more. There are also recipes, poems, puzzles and articles "just for kids."
Add these information-packed anthologies to your home library.
Excellent resource and reference guide.
Also a great gift idea!
---
Winemaking Pure and Simple
Anyone can make wine. It is not particularly complicated or time consuming. This is a natural process that, until recently, was part of everyday life.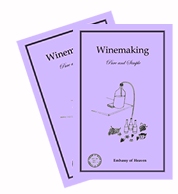 If you live beyond the sidewalks, and enjoy preserving fruits and vegetables, winemaking is one more way to store the harvest. And even if you don't have a garden, there is always fruit available that's just going to waste. Here's your opportunity to preserve this surplus.
This book is designed to take the fear and mystique out of winemaking.
Chapters Include:
Winemaking Basics and Supplies
Recipes for Fruit and Berry Wines
Creating Your Own Recipes
Homemade Wine Vinegar
Making Herbal Vinegars
Medicinal Wines
Wine in the New Testament
---
Heavenly Humor Book and Tape
Christian Jokes and Riddles book and tape set.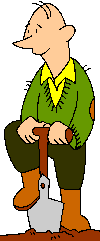 Heavenly Humor Booklet
30 Pages of Jokes, Riddles and Laughter
Great for kids
Illustrated
Heavenly Humor Audio Tape
60 Minutes of Humor
Hosted by Pastor Paul Revere