What People are Saying:
Since we purchased a copy of your Cleansing or Surgery booklet last fall, our family (Mom, Dad, and 12 year-old daughter) has completed most of them and we are delighted with our new healthier temples! Thank you!

We did the Lemonade Diet first. Mom lost 25 pounds and daughter lost 10 pounds. Mom was most impressed with the restored balance in her system, though. For years, she had suffered from the heat in the summer and was often too hot even in winter, when everyone else was comfortable. When we finished the lemonade cleanse, Mom's temperature gauge was repaired and she is 25 pounds lighter.

We want to thank whoever discovered the Salt Water Flush, as enemas are so uncomfortable. Salt Water Flushing is so simple and effective.

After 10 days on the Lemonade Diet we went right into the Kidney-Gallbladder Cleanse. Within 2 hours of starting the apple juice, Mom experienced aching in the kidneys and is convinced she passed impurities, though she didn't strain her urine. On the fourth day, she passed hundreds of stones.

After we completed the Intestinal Cleanse, Mom decided to go back to the Lemonade Diet to lose more weight. She finds the Lemonade cleanse the most effective cleansing and weight loss diet ever. She says the most wonderful part of the weight loss during the Lemonade Diet is that it is not a temporary fluctuation. We believe that because the fasting reduces the appetite and the cleanses allow the body to function properly again, the weight losses are not gained once the fasting stops.

Mom wants to lose 50 more pounds so she has modified the Lemonade Diet. She drinks lemonade Monday through Thursday, finishing off with orange juice on Friday. On weekends, she cooks and eats with the family. It makes the fasting for weight loss more tolerable and less stressful for Mom. So far she is averaging 6 to 10 pounds of weight loss per week.

We praise God for the help in this book and have people waiting anxiously for a copy.

The Drostes
Other Products
Backwoods Home Magazine
Backwoods Home Magazine is a treasury of articles on alternative energy, building, gardening, country living and much more. There are also recipes, poems, puzzles and articles "just for kids."
Add these information-packed anthologies to your home library.
Excellent resource and reference guide.
Also a great gift idea!
---
Winemaking Pure and Simple
Anyone can make wine. It is not particularly complicated or time consuming. This is a natural process that, until recently, was part of everyday life.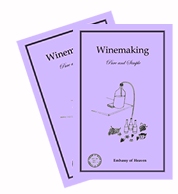 If you live beyond the sidewalks, and enjoy preserving fruits and vegetables, winemaking is one more way to store the harvest. And even if you don't have a garden, there is always fruit available that's just going to waste. Here's your opportunity to preserve this surplus.
This book is designed to take the fear and mystique out of winemaking.
Chapters Include:
Winemaking Basics and Supplies
Recipes for Fruit and Berry Wines
Creating Your Own Recipes
Homemade Wine Vinegar
Making Herbal Vinegars
Medicinal Wines
Wine in the New Testament
---
Heavenly Humor Book and Tape
Christian Jokes and Riddles book and tape set.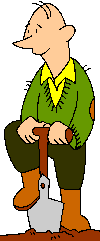 Heavenly Humor Booklet
30 Pages of Jokes, Riddles and Laughter
Great for kids
Illustrated
Heavenly Humor Audio Tape
60 Minutes of Humor
Hosted by Pastor Paul Revere